Service and Price Details
bridal services
Trial hair and makup styling available for brides at a reduced rate so you can 

be sure to feel fully relaxed knowing you are in good hands on your special day!

Our hair styling services specially tailored for brides; or those looking to utilize extensions, hair padding, or hair pieces.

Finishing touches can be done on our do it yourselfers who would like to have a more polished finish on their look. We can apply contour, false lashes, lipstick, add hair products and pins, or any other final touches to complete your look.
On Location Fees
In order to accommodate all brides, the artists at Ten Fifteen Beauty are happy to travel to your location. The following information will help you get an idea of our on-location fees.
The first 10 km: $40 flat rate. Additional kilometers are charged at a rate of 1.75/km.
Ferry/flight charges will be passed on directly to the bride.
Bridal Party Services
Are you hoping to spoil your bridal party, mother and mother-in-law as well? We can easily add an additional artist to your team for a flat fee of $150/artist.

In the month leading up to your wedding, we offer an exclusive discount for our brides & bridal parties on any additional services to make sure you all feel and look your best.

Book in for a day of pampering with your squad for eyelash extensions, nail care, waxing and/or skincare and receive 10% off.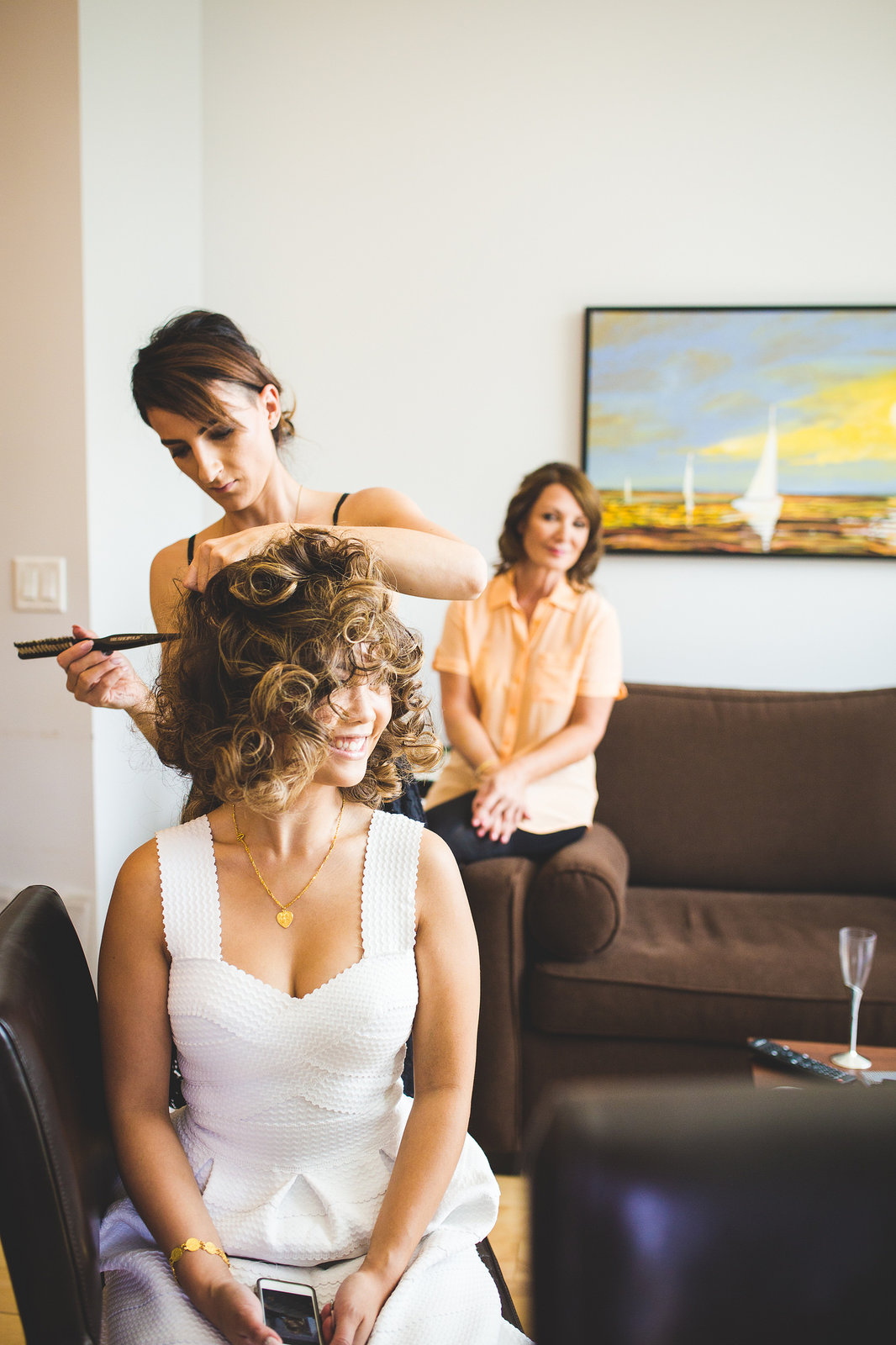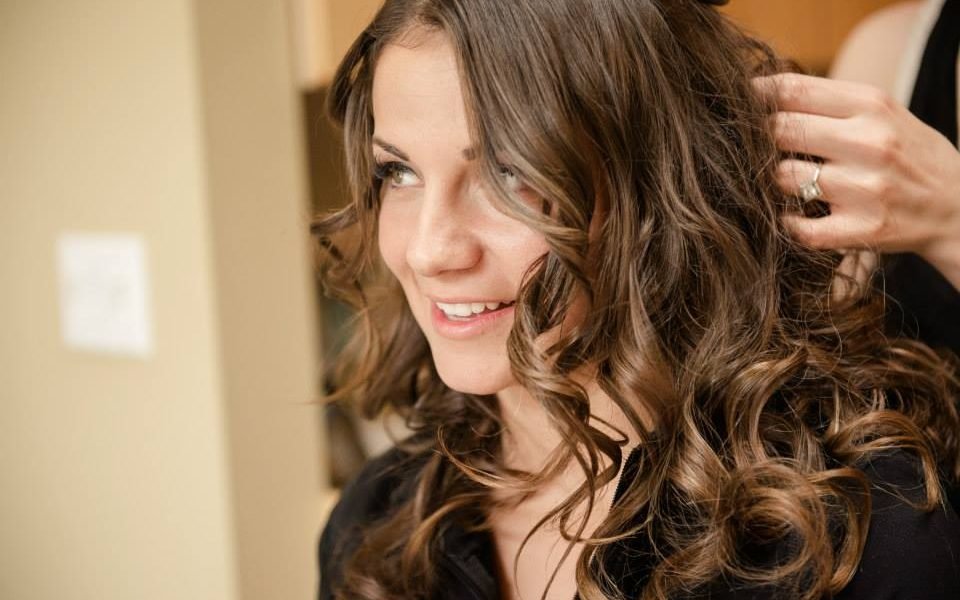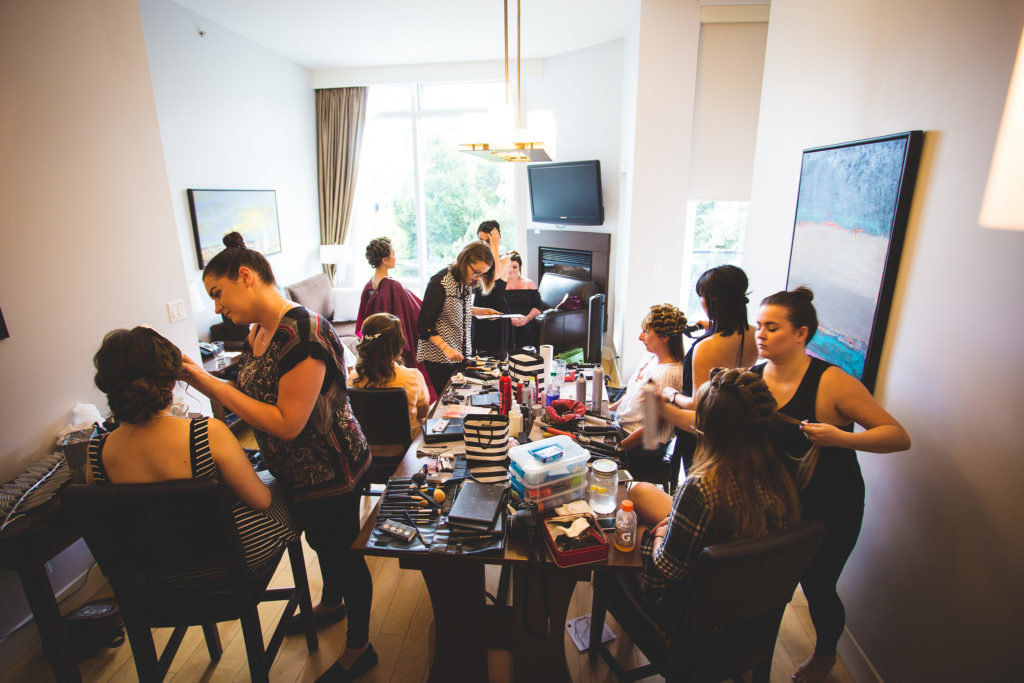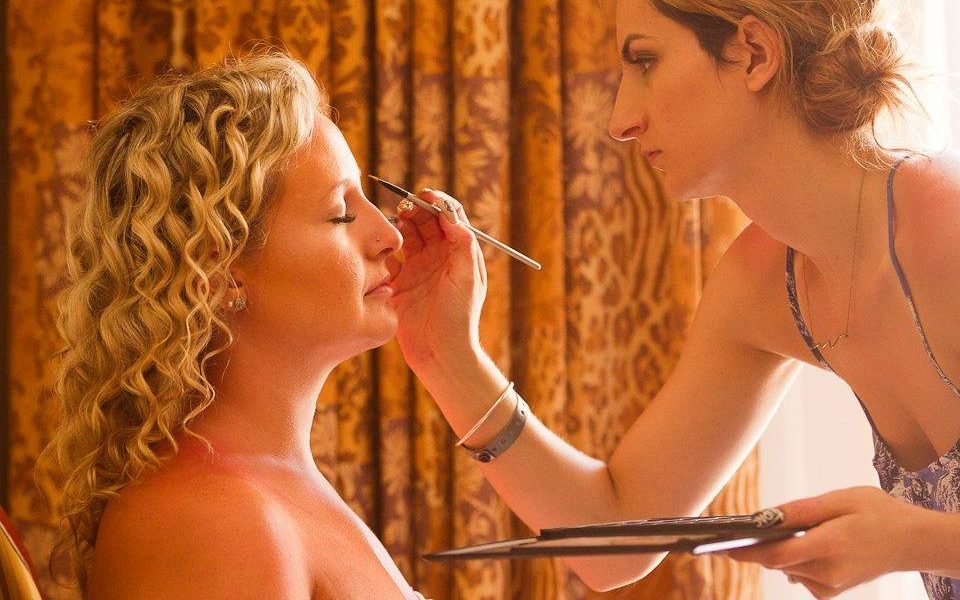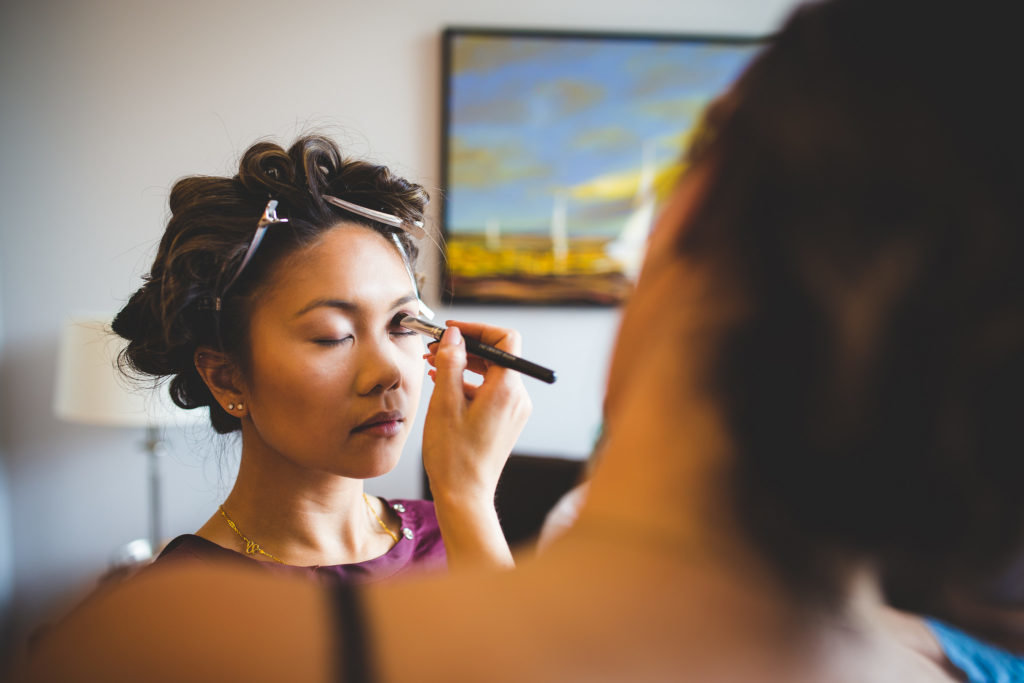 Frequently Asked Questions
Why don't you offer quotes for weddings?
As circumstances may change the day of the wedding. We offer a la carte services, and pricing fluctuates based on what your requirements may be. Additionally, if there are parking costs, unforeseen delays or if a naughy bridesmaid shows up with wet hair there may also be added costs associated.
Do you offer make-up or hair trials without first booking the complimentary consultation?
In order to book your bridal trial, we do need to have a signed bridal agreement in place and deposit for your wedding date paid. These things are done during the consultation, plus then we get to meet ahead of time and get to know each other before we get our hands on your beautiful head.
Why do you choose to use only cruelty free products in the salon?
Our entire team is completely obsessed with animals of all kinds, so cruelty free was the only way for us to go. It wasn't even a question for us.
Can you send me photos of your past work?
We would love to instead direct you to our Instagram page where you will find photos of our absolutely stunning past brides (and and introduction to our team!).
Bridal Make-Up Application
Bridal Party Hair Styling
Bridal Party Make-Up Application
Weddings & Events
wedding hair & makeup services
Your wedding day should be all about you. We specialize in a range of hair and makeup services, packages and products for you to choose from to make this process as enjoyable as possible. Whatever your hair and makeup needs are, we have the stylist for you. You can book to see our incomparable stylists in the studio, or we can arrange for our stylists to come to you, wherever you need us. From brainstorming your look, trying different styles, to finishing touches on the day, we will make sure you look as beautiful as possible. 
To begin your journey, contact us to ensure we have availability on your wedding day. If we are open, we will book you in for an initial consultation with one of our top stylists to get a better sense of your style & vision. If you agree we are a good fit, we would highly recommend following up your consultation with a trial-session. This will make sure you can fully relax and know you are in good hands on your special day!