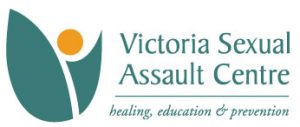 The Victoria Sexual Assault Centre is a feminist organization committed to ending sexualized violence through healing, education, and prevention. We are dedicated to supporting women and all Trans survivors of sexual assault and childhood sexual abuse, through advocacy, counselling, and empowerment.

At YES we dedicate ourselves to helping youth and their families achieve their goals while respecting their individuality and recognizing their diverse and sometimes challenging needs. Our commitment to healthy lifestyle choices creates an atmosphere where youth can feel safe and supported as they progress toward their goals. We believe everyone should be treated with equality, dignity, respect, and acceptance.

Victoria Women's Transition House Society collaborates, advocates and educates to address and prevent intimate partner violence and abuse of women and children through supportive shelter, housing, counselling and other community-based services. If you're able to provide me with a priority based list of what you need from me I can start sending over all you need. From there, I will provide you updates on each section.